Territories, Borders and Communities in the Imperial Practices of the 18th and 19th Centuries Viewed from the Perspective of Cartography and Nation-building (the Case of the Russian Empire)
Słowa kluczowe:
Empire, maps, borders, mental cartography, image-based geography, national territory
Abstrakt
The modern phenomenon of a nation is directly connected with the outcomes of the French Revolution, the latter having predetermined the political, social and economic processes of the 19th century. With cosmopolitan empires becoming, so to say, "incubators" for the nations, the Russian Empire was no exception. Perception of the borders, territories and the population of the empire shaped the processes of capturing new territories, their further attribution to the newly formed imperial historical framework, which in the course of time impacted national constructs. The scientific implications of the phenomenon of an empire and imperial practices triggered the research in the field of imperial history. The tools of image-based geography allow to reveal additional details and peculiarities of states and nations developing within the imperial environment.
The author focuses on the processes of projecting, mapping and visualizing the territories with their ethnic population. The article demonstrates the ways the political ­relevance impacted the layouts of regions, borders and demographic characteristics.
Bibliografia
Andersen B., Imagined Communities: Reflections on the Origin and Spread of Nationalism, Moscow 2001, Kuchkovo Pole.
Erkert R., Ethnographic Atlas of West-Russian Guberniyas and Neighboring Regions, Berlin 1863.
Erkert R., A Glance at the History and Ethnography of the Western Provinces of Russia, Saint Petersburg 1864.
Index of Church Books in 2 volumes, Volume 1: Roman Catholic Church; Greek Catholic Church; Lutheran Church; Judaism, Volume 2: Orthodox Church, State Archive of Zhytomyr Oblast, Zhytomyr 2010, Volyn.
Kaplan R., The Revenge of Geography: What the Map Tells Us About Coming Conflicts and the Battle Against Fate, translated from English by M. Kotova, Moscow 2015, KoLibri.
Lebedkin M., On the Composition of the Tribal Population of the Westernmost parts of the Russian Empire, Saint Petersburg 1861, Notes of the Imperial Russian Geographical Society, Book ІІІ.
Materials for Geography and Statistics of Russia collected by the officers of the General Staff, Bessarabia region, A. Zashchuk, St. Petersburg1862: A. Weimar.
Materials for Geography and Statistics of Russia collected by the officers of the General Staff, St. Petersburg, 1856–1868, A. Weimar.
Nestorovskiy P., Bessarabian Rusyns. Review on history and ethnography, Warsaw 1905.
Pauly G., Ethnographic Description of the Peoples of Russia, Saint Petersburg 1862.
Rittich A., Atlas of the population of the West-Russian Territory by Confession, Saint Petersburg, Printing house of V. Weleng.
Rittich A., Ethnic Map of European Russia, Saint Petersburg 1875, Printing House "Obshchestvennaya Polza".
Rittich A., Slavic World, Warsaw 1885, Printing House of V.M. Istomin.
Said E., Orientalism, Kiev 2001, "Osnovy".
Šafárik P., Desctiption of Slavic People / P. Šafárik [translated by O. Bodiansky], Moscow 1843, Universitetsjaya tipographia.
Shafonsky A., The Topographical Description of Chernigov Province and the Short Geographical and Historical Description of the Little Russia whose Parts Comprise the Province (1786).
Szporluk R., Empire and Nations (the Historical Case of Ukraine, Russia, Poland and Belarus), Electronicresource, Available at: http://litopys.org.ua/ (14.02.2019).
Tolochko O., The Legacy of Kievan Rus in the Ukrainian Historical Thought of Early 19th century, in: O. Tolochko, V. Verstiuk, V. Horobets Ukrainian Projects in the Russian Empire: Essays in 3 volumes, Kiev, Naukova Dumka 2004. Volume 1.
Venherska V., Ukrainian Projects and Nation-Building in the Romanov and Habsburg Empires (late 18th – early 20th centuries), Zhytomyr 2013, Publishing house PP Yevenok O.O.
Wolff L., Inventing Eastern Europe: The Map of Civilization on the Mind of the Enlightenment / Larry Wolff. Preface by A. Miller, Series "Historia Rossica", Moscow 2003, NLO.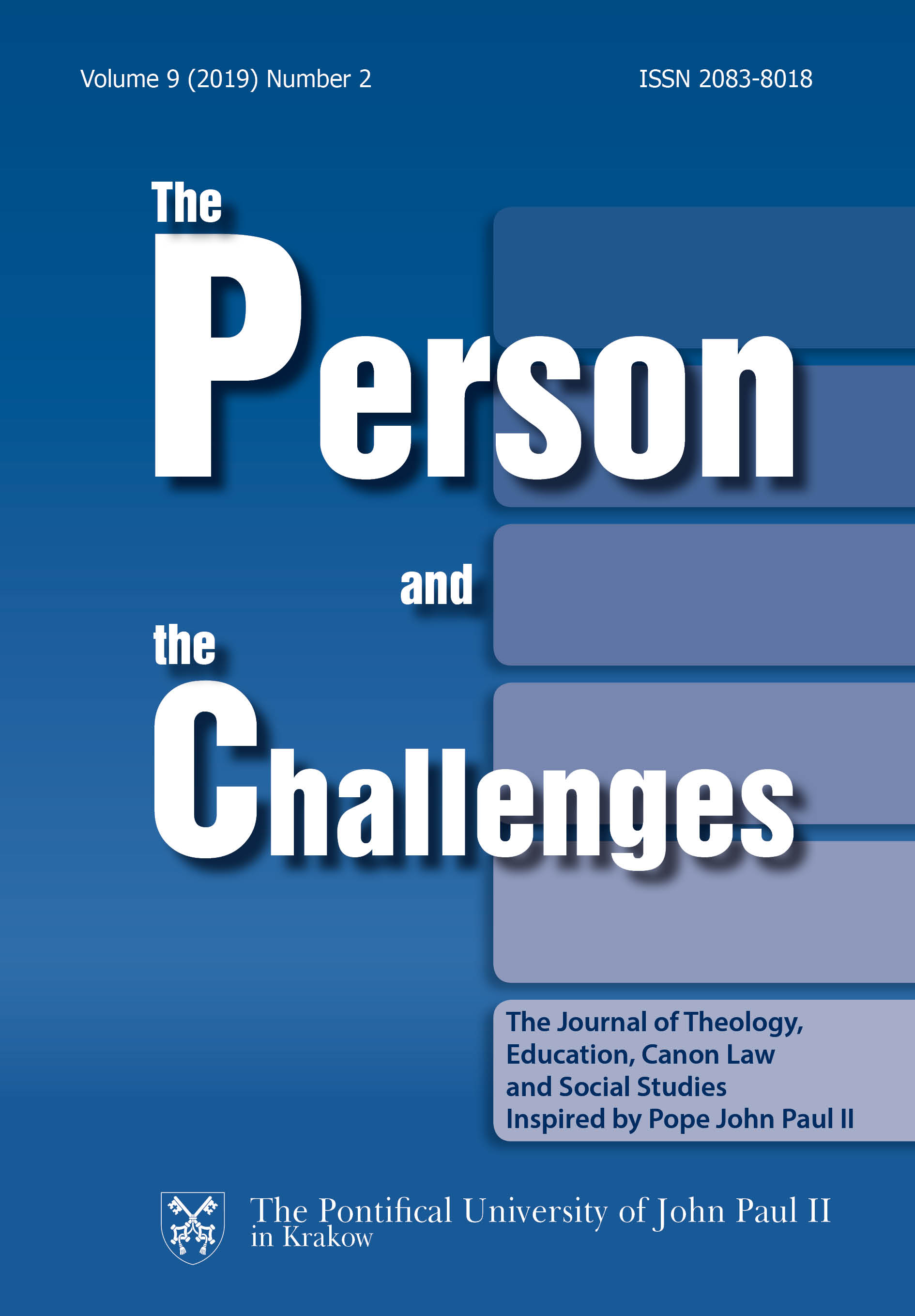 Pobrania
Licencja
Prawa autorskie (c) 2019 Victoria Vengerska
Utwór dostępny jest na licencji Creative Commons Uznanie autorstwa 4.0 Międzynarodowe.
Twórca oświadcza, że służą mu prawa autorskie do utworu i że nie są ograniczone w zakresie objętym niniejszym oświadczeniem oraz że utwór jest dziełem oryginalnym i nie narusza praw autorskich innych osób.
Twórca zezwala Uniwersytetowi Papieskiemu Jana Pawła II w Krakowie na nieodpłatne, niewyłączne i nieograniczone w czasie korzystanie z utworu, to jest:
utrwalanie i zwielokrotnianie: wytwarzanie egzemplarzy utworu techniką drukarską, reprograficzną, zapisu magnetycznego oraz techniką cyfrową;
obrotu oryginałem albo egzemplarzami, na których utwór utrwalono (wprowadzanie do obrotu, użyczenie lub najem oryginału albo egzemplarzy, publiczne wystawienie, wyświetlenie, a także publiczne udostępnianie utworu w taki sposób, aby każdy mógł mieć do niego dostęp w miejscu i w czasie przez siebie wybranym);
włączenie utworu w skład utworu zbiorowego;
udzielanie przez Uniwersytet Papieski Jana Pawła II w Krakowie sublicencji Creative Commons Uznanie autorstwa 4.0 Międzynarodowe (CC BY 4.0)
Uniwersytet Papieski Jana Pawła II w Krakowie udostępnia utwór na Platformie Czasopism należącej do uczelni, na licencji Creative Commons Uznanie autorstwa 4.0 Międzynarodowe (CC BY 4.0). Tym samym uprawnia wszystkich zainteresowanych do korzystania z utworu pod następującymi warunkami:
zostanie podany autor i tytuł utworu,
zostanie podane miejsce publikacji (tytuł czasopisma i adres internetowy do oryginalnie opublikowanego utworu).